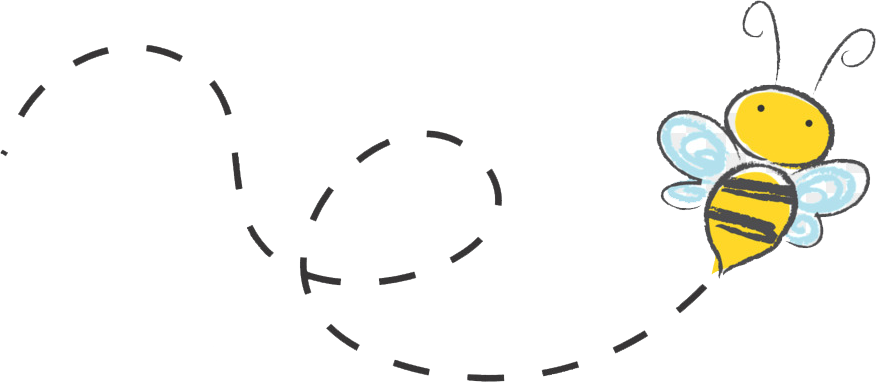 Looking for 100% Raw Honey?
What about Honey Bees to start a hive?
Do you need Queen Bees to Re-Queen your already established colonies?
You have arrived!
Burton's Bees produces raw local honey and pollen for sale.  The local wildflower nectars in this area produce unique floral tones with no strong after bite. 
We also raise survivor stock queen bees and nucleus colonies for local commercial and hobbyist beekeepers.
We support new beekeepers locally through education, training, and mentorship.  We also educate school children on the importance of honeybees in our environment.
Visit Our
24/7 Honey Stand
Located at
6095 TN-104, Dyersburg, TN 38024, USA
Our Honor System honey stand is open every day.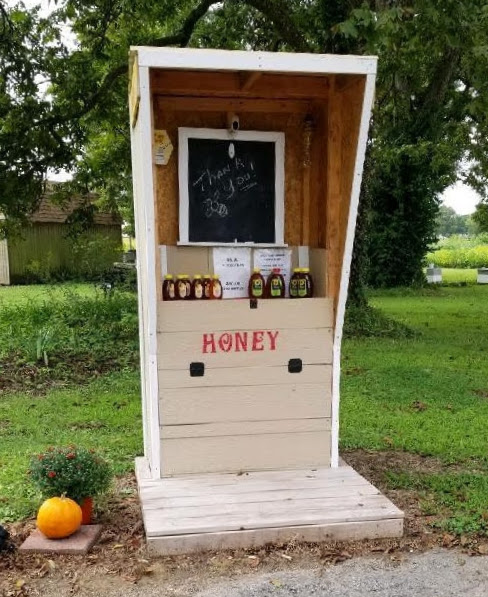 Our Honey is the Bees Knees!!!
The local wildflower nectars in this area produce unique floral tones with no strong after bite.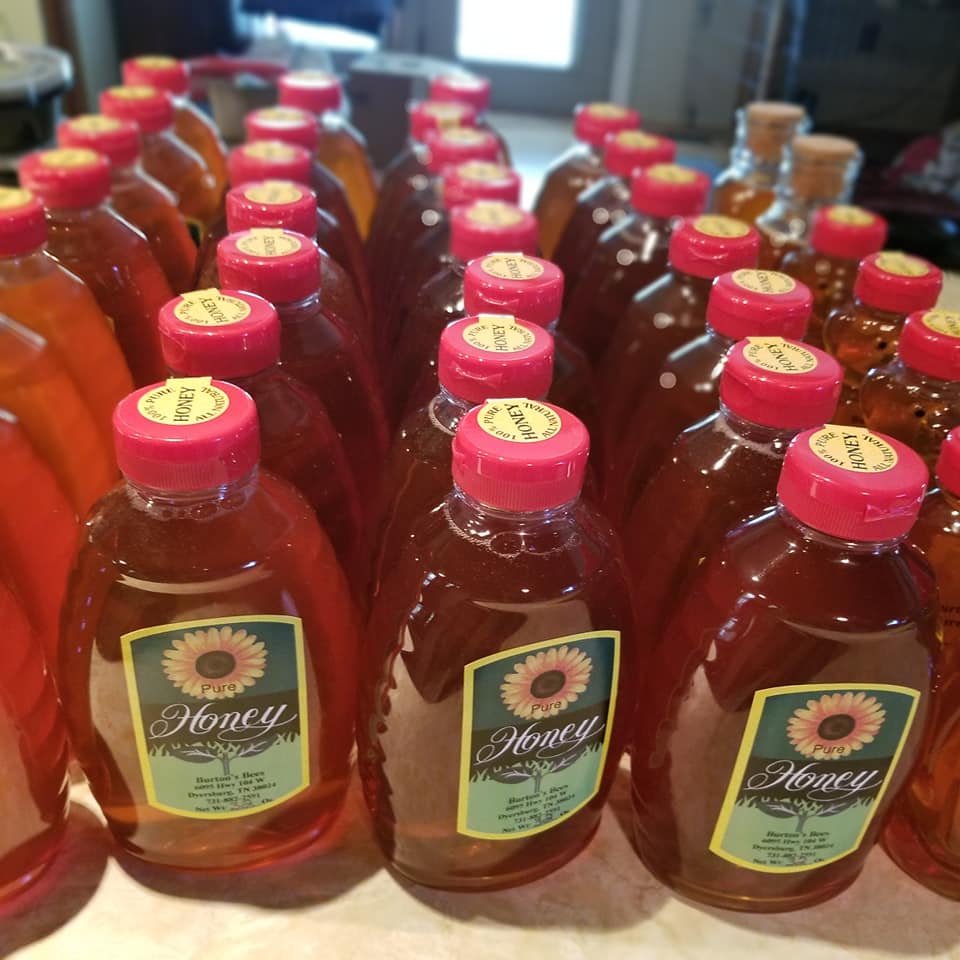 What is "Raw Honey" ?
Raw Honey is simply Honey in its purest form.  It has not been altered in any way…
What is a "Nuc"?
"Nuc" pronounced /n(y)o͞ok/ is short term for Nucleus Hive.  A Nucleus Hive contains a small colony of honey bees including a queen bee.
Why would I want to buy a Queen Bee from BBF?
Our Queen Bees bred for gentleness, efficiency and most importantly they for being prolific egg layers.
What Our Customers are Saying
I personally witnessed Chuck Burton blossom into one of the best beekeepers in the area and perhaps the state of Tennessee.  He knows what he's doing!
Carey Morris -  Reelfoot Beekeeper's Association Founder
I bought several Nucs from Burtons Bee Farm. The owner was very knowledgeable and helpful. The Nucs were extremely full of GENTLE bees, the queens were prolific layers, and the price was cheaper than anyone else around. Burtons Bee Farm is my go to supplier for Queens and Nucs.
Charles Riney
Burton's Bees is located in Dyer County, Tennessee, approximately 20 miles east of Missouri, approximately 80 miles north of Memphis, Tennessee.  The rich soil and bottom land of the Mississippi river flood plain supports heavy nectar flows from soybeans, cotton, and wildflowers.